Performance™ 18 Compact Heat Pump
38MURA
Up to 18 SEER2 for enhanced energy savings with premium comfort features.
Welcome to Aire One Heating & Cooling, your trusted source for heat pump services in Mississauga. Our team of experienced technicians is dedicated to providing high-quality services to keep your heat pump running smoothly and efficiently.
Heat pumps are a type of HVAC system that uses the air outside to heat and cool your home or business. They are a cost-effective and energy-efficient alternative to traditional furnace and air conditioning systems, and they require regular maintenance to ensure that they are functioning properly.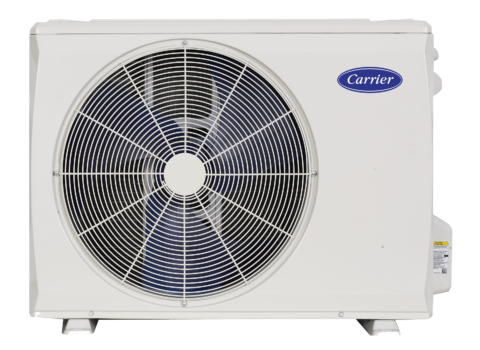 Performance™ 18 Compact Heat Pump 38MURA
At Aire One Heating & Cooling, we offer a range of services to help keep your heat pump in top working condition. This includes cleaning and maintaining your heat pump, which is essential to ensuring that it is operating at peak efficiency. We also offer repair services to fix any issues that may arise with your heat pump, and we have the knowledge and expertise to quickly diagnose and fix any problems you may be experiencing.
Heat Pump Benefits: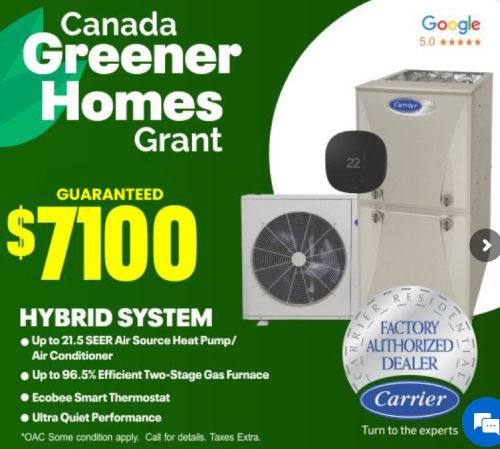 Energy Efficiency
One of the primary benefits of heat pumps is that they are much more energy efficient than traditional heating and cooling systems. Heat pumps work by transferring heat from one place to another, rather than generating new heat. This means that they use less energy to achieve the same results as a traditional system. In fact, heat pumps can be up to four times more energy efficient than traditional systems.
Cost Savings
Because heat pumps are so energy efficient, they can also help to save you money on your energy bills. In fact, you could see a savings of up to 50% on your heating and cooling costs when you switch to a heat pump. Additionally, heat pumps typically have a longer lifespan than traditional systems, so you will not have to replace them as often.
Environmental Friendliness
Heat pumps are also much more environmentally friendly than traditional systems. Because they use less energy, they produce fewer greenhouse gas emissions. This can help to reduce your carbon footprint and do your part to protect the environment.
Comfort
Heat pumps also provide a higher level of comfort than traditional systems. This is because they can maintain a consistent temperature in your home, even when the outside temperature changes. Additionally, heat pumps circulate air more effectively, which can help to improve indoor air quality and reduce allergies and other respiratory problems
In addition to our repair and maintenance services, we also offer installation services for new heat pumps. If you are in need of a new heat pump, our team will work closely with you to ensure that your new system is properly installed and set up to work efficiently and effectively in your space. We will also provide you with information on how to properly operate and maintain your heat pump to ensure that it continues to work well for many years to come.
At Aire One Heating & Cooling, we are committed to providing excellent customer service. Our friendly and knowledgeable staff is always happy to assist you and answer any questions you may have. We offer competitive pricing and flexible scheduling to make it easy for you to get the heat pump services you need.
If you are in need of heat pump services in Mississauga, don't hesitate to give us a call. We look forward to helping you keep your heat pump running smoothly and efficiently. Contact us today to learn more about our services and to schedule your appointment.