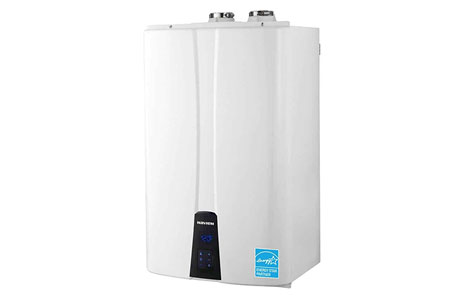 The tankless water heater has gained popularity for being more efficient as compared to a conventional water heater. They're safer, lasts longer and more compact. A small tankless water heater has the capacity to fill a large tub in some time. Thereby, this is a system to count on for showers and baths, laundry and dishes, and all other family needs of hot water system every day, and for years to come.
With an Aire One Peel Tankless Water Heater, you'll always have enough hot water to take a piping hot shower, laundry, or for dishwashing. Tankless water heater Mississauga saves a lot of energy as the water is heated only when it is needed. Plus, it keeps on heating whenever needed keeping you away from the worry about running out of hot water.
What do we offer?
Our experts provide flexible options to fit every customer's budget and work without storing large quantities of water that always have the potential risk to leak on the floor. If your tank does not produce an adequate amount of hot water, as your water usages patterns, or want to free up some valuable space in your home switching to an Aire One Peel Tankless Water Heater to make the change.
Suitcase-sized wall units that fit in tight and discrete spaces
Models with recirculation technology and Wi-Fi
Integration with your smart home technology for greater control
Professional water heater installation Mississauga to enhance product performance
Guidance in choosing the right model meeting your needs
Financing options
Aire One Peel is best known for offering its consumers high quality. It is the main reason that more businesses are choosing Aire One Peel tankless water heater Mississauga over any other brands. All our key components are thoroughly tested allowing for consistent control of quality to keep our consumers safe. The latest models allow users to set hot water schedules according to their requirements, gives them hot water in seconds, by saving time and reducing the water waste.
Get A free Estimate on Installation, maintenance and Repair.
Endless supply of hot water
Save on energy and water costs